Resort Sports Inc. is your all-in-one resource for recreation management in Fort Myers, Lee County, and Cape Coral, FL! Our decades of experience have made us an all-in-one resource for recreation management and consulting services.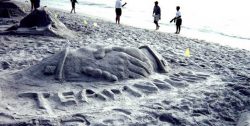 ---
RECREATION AND CONSULTING SERVICES
Recruitment and placement of professional staff
Staff training and development
Needs assessment
Space planning and recreation facility design
Budget control and financial analysis
Special events and holiday programs
Convention / group recreation services
Activity/social program development and implementation
Develop marketing packages with a recreation theme
Self-supporting program (How-To)
Our team recognizes the importance of sound recreation planning and management as a part of the total resort package. Count on us to make sure your needs are fully taken care of, so your program goes over great with everyone involved.
---
Convention Kids Programs
Our staff provides top-quality convention kids programs in Florida that are unparalleled in the industry! While other firms offer children's programs because they have to… we offer them because we love to! We believe there's no age too young to learn the importance of team building, cooperation and trust.
Quality children's events require tender loving care and knowledge of children's' needs and capabilities. Our staff of recreation leaders are trained professionals with years of experience in providing recreation activities for children of all ages. They are chosen for their enthusiasm, flexibility, creativity and supervisory skills. Most have First Aid, Lifesaving and CPR training, ensuring fun in a safe environment.
Our convention kids programs provide exciting opportunities and creative outlets for young minds and active bodies. Age appropriate activities are tailor-made for each event. Some of the popular favorites for kids of all ages include our Jungle Book Fun, Pirate Escapades and MTV Video Productions programs!
---
Consult with Us
Trust the experts at Resort Sports Inc. for turn-key recreation management services or consulting advice. Contact us today at 239-936-0233 to get started on your next team building event or theme party.